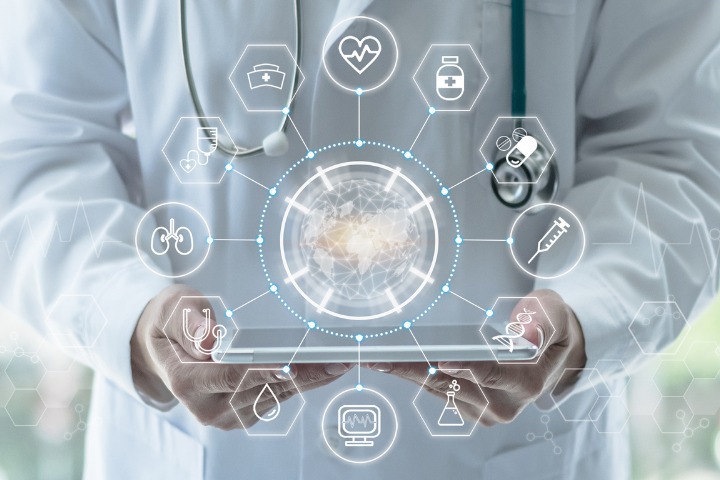 What is Nano Water Soluble CBD?
What makes Science-Rite unique is our use of Water Soluble Nanotechnology to create products with dramatically improved bioavailability compared to regular CBD oil. This article will take you through what is Nano Water Soluble CBD and an overview of Nanotechnology and how we implement the process to offer more efficient, fast-acting CBD.
What Is Nanotechnology?
Nanotechnology is a blanket term for any tech that involves dimensions less than 100 nanometers. In many cases, Nanotechnology refers to processes concerning atoms and molecules, both of which are measured on the nanoscale.
When it comes to cannabis tech, the application of Nanotechnology concerns the diameter of the cannabis oil particles. The average cannabidiol (CBD) molecule is around 4,440 nm, making it too large for the human body to absorb. The implementation of Nanotechnology drastically decreases the size of those molecules
Nanotechnology & Sonication
Vibrating sound waves that travel through air, solids, and liquids are considered sound energy. When objects vibrate from these sound waves, they sometimes exist in a frequency humans can hear. Other frequencies, called ultrasonic frequencies, are outside our hearing range but still produce energy and vibrations.
Our production technique employs the power of ultrasonic frequencies in a process known as sonication, which involves converting electrical signals into physical vibrations powerful enough to agitate, shear or break particles apart. Then, to formulate Water-Soluble CBD, we start with Broad-Spectrum CBD Oil, water, emulsification powder, and natural flavoring. These ingredients are combined and placed into a beaker, after which a rod is inserted. The rod creates a specialized vibration that decreases the size of the CBD particles and makes them water soluble, with up to 9 times the bioavailability of regular CBD Oil.
The Benefits of Water-Soluble Nanotechnology
When regular CBD oil is ingested, the body has difficulty absorbing it because of its large particle size and fat solubility. The compound dissolves best in fat and fatty substances, making it difficult for the human body to absorb it alone. However, using the precision of sonication, we can improve the bioavailability and absorption of CBD by decreasing the particle size and combining it for a much more effective, efficient NANO CBD.
Sources