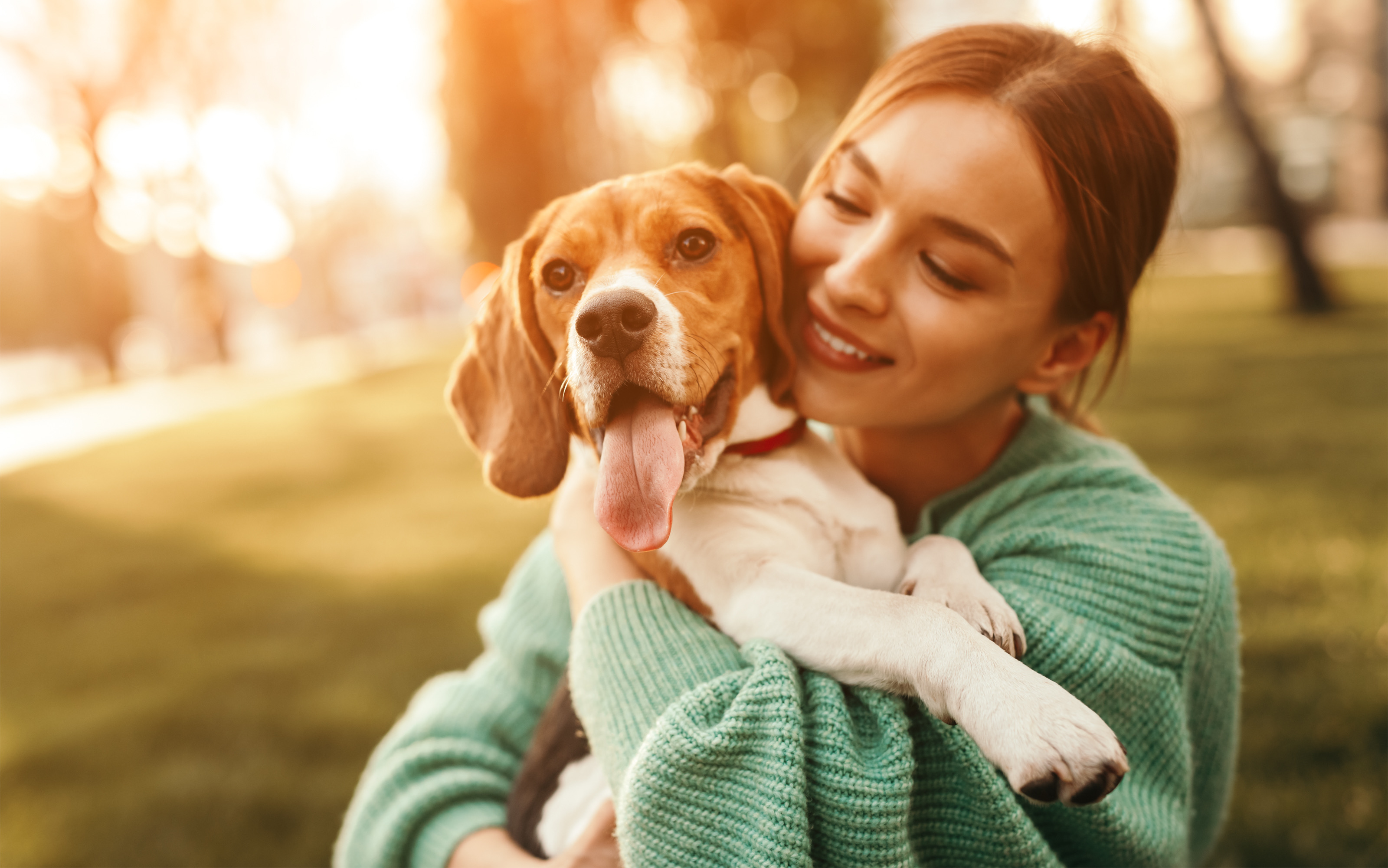 Pets are part of the family, and it's always upsetting to see them in pain. Whether it's separation stress, readjustment from a change in routine, or another issue, a lot can happen in your pet's life. If you have a nervous pup or cat on your hands, read on to learn about the potential benefits of using pet CBD with a veterinarian's guidance.
Symptoms of Stress in Pets
Stress can show up in your pet in a few different ways. You may notice behavior like:
Increased barking
Bathroom accidents
Destroying or chewing objects
Pacing or restlessness
Aggression
Panting
You know your pet better than anyone else, so keep an eye out for changes in behavior. These symptoms can also signal medical issues, so ask your vet about anything out of the ordinary.
What Can Cause Pet Stress?
Every pet owner knows about the struggles of going to the groomer, vet, or on vacation. Changes in routine or environment can cause your pet distress - from a date night out to a visit from a friend. It can be a scary experience for an animal to visit a new location or be away from family.
You might also notice anxious behaviors during visits to the dog park when your pooch has to interact and play with bigger dogs. Between daily adventures like trips to the dog park to holiday stress from fireworks on the Fourth of July, a lot can give your pet a feeling of nervousness.
If you've tried strategies like giving extra treats before you leave the house or developing a comfortable routine, you might feel at a loss for how to help your best pal. But before you decide never to leave your pet's sight again, consider CBD in combination with other stress management strategies.
How CBD May Help
While we need more research on the effects of CBD on dogs and cats specifically, there may be potential benefits of CBD for animals. Pet owners are more frequently working with veterinarians to develop a safe and effective CBD routine for their furry friends with a variety of possible benefits.
Adding CBD to your pet's routine may alleviate stress in a number of different situations.
Use it before date night so you can enjoy your evening without worrying about leaving them at home.
Instead of avoiding the park and preventing your dog from getting valuable socialization, CBD may help ease their stressful feelings so they can make new puppy pals.
Just like us, animals have trouble falling asleep on days when they don't get enough exercise. With CBD, your pet may not have to spend all night awake - they can relax for a full night's sleep and start fresh and energized for the next day of play.
Additionally, if your dog or cat deals with physical discomfort, that adds another layer of stress. Living with soreness or other discomfort takes a toll on your pet's mental wellbeing. But CBD has been shown to potentially help soothe discomfort in humans, offering anti-inflammatory properties that could possibly extend to animals as well.
Incorporating CBD into your pet's routine during, especially stressful events, may help increase feelings of overall calm. And CBD pet products come in tons of options like pet oil tinctures, CBD pet treats and chews, CBD oil water enhancers, and CBD pet shampoos, so you can find a product you both enjoy.
Finding a Safe CBD Product for Your Pet
As with any other item you give your pet, make sure you find a safe, trustworthy CBD product. You'll know a brand is reliable if it offers a Certificate of Analysis (COA) that displays lab test results. CBD pet products should not contain THC, as the compound may be potentially dangerous for animals.
Check the ingredient list and product label and compare it to the COA to verify that it is safely produced. It's also a good idea to look for products made from natural ingredients for the safest, healthiest addition to your pet's routine. Again, always consult with your veterinarian and stay informed about possible side effects before starting a CBD routine.
At Science-Rite, we offer a full range of all-natural, THC-Free CBD Pet Products, made with Nanotechnology for improved absorption and bioavailability compared to regular CBD oil. Choose from flavorful Nano-Amplified Pet CBD Tinctures, tasty NANO Pet Treats made with the best pet CBD oil, calming Water-Soluble CBD Pet Shampoo, and more.
Sources